To us, your child is more than just a number. Kidz Aquatic Swim Club specializes in a low coach to swimmer ratio, allowing for more time to be spent one-on-one to focus on your child's swimming technique. Swimming is supposed to be fun, memorable, and motivating.
Our expertise lies in getting to know each swimmer and presenting them with the corrections that will allow them to be more efficient as they move through the water. We are proud of our no greater than one coach to ten swimmers ratio per time slot, so we can give as much personalized instruction per swimmer. This low coach to swimmer ratio allows our swimmers to familiarize themselves with the strokes.
More novice levels are also available to those who are just starting out! We will be offering levels of groups from Pre-team (Navy), Silver, Gold, Aqua, Senior 1 & 2, National Levels & (Masters 18+). This includes opportunities to compete in swim meets while on this team and getting more familiar with the strokes in the racing environment.
Janine is the head coach/CEO of KASC have been coaching six years now, outside of her 13 + years of teaching swimming and being a masters coach as well. She has enjoyed teaching so much that she wants to expand the KASC program to include all swimmers no matter what their experience. Our youth swimming program welcomes youth swimmers of all abilities!
We swim at CSUN @ Matador Pools in the San Fernando Valley. If you would like to join our youth swimming program, we would love to have you! Stop by at one of these locations and practice with us, we can always find a lane to accommodate your ability. All skill levels and experience welcome!
Valley Masters Swim Club is much more than just a Masters program we are a group of individuals that enjoy swimming whether it is to swim for fun or to swim to compete in a USMS event, Triathlon, Ironman or swim for exercise we have a coach that meets every need. So come to try us out and join our unique VMSC Family!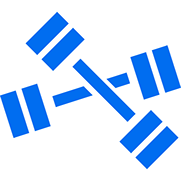 Announcements
Check here for upcoming news!

KASC & VMSC will be continuing very soon then you for your patients and I appreciate everyone checking up on me through my recovery. We have a big surprise to come:)